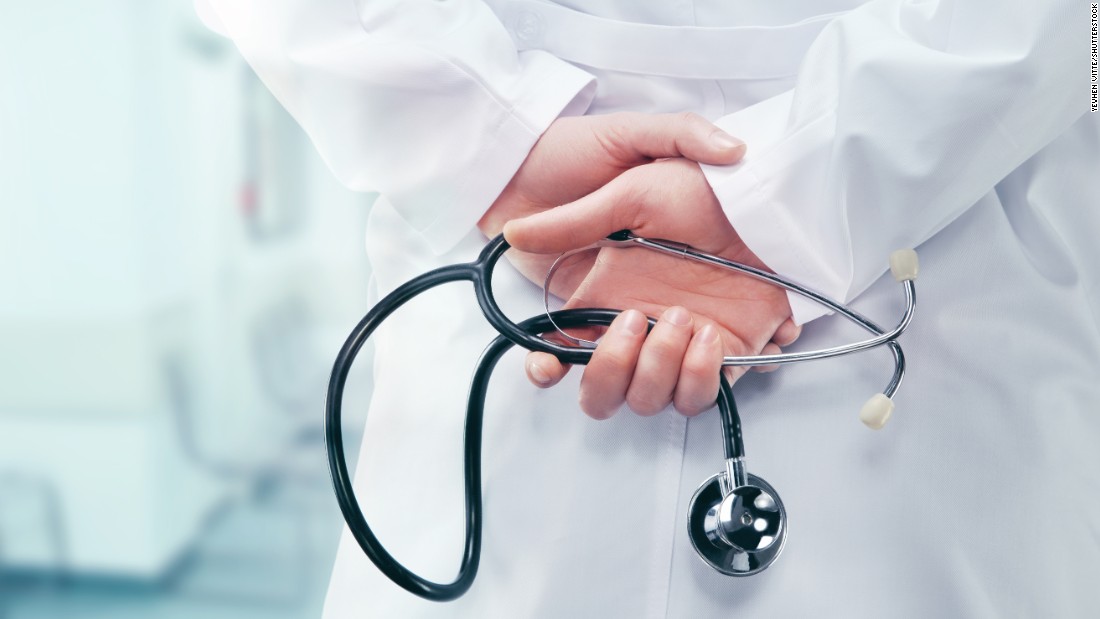 A human always makes mistakes at his or her at a professional and personal level. Of course, we want to learn from our mistakes. However, admitting making mistakes is taking responsibility for our actions or mistakes. Not many people would like to take responsibility because of feelings of insecurity or fear of losing a job which may lead to another mistake. Yes, I take responsibility for my actions because I always learn from my mistakes. Not being a responsible person may lead us to make similar mistakes in our life. Because of ignorance of not admitting mistakes may lead to some serious situation. Medical error are the 3rd leading cause of deaths in USA.
Okay, guys, I had not done anything wrong to harm my patients but I had done few things unknowingly or after listening to my guts. God had saved both me and my patients many times. Here I will share a few examples with my bloggers. Around 3 Am, I was ready to leave the work but the lobby was full of patients. I started ordering tests on the base of the triage nurses' notes and patients' chief complaints.
A 72 years old female patient chief complaint of the upper back had a high blood pressure history. I ordered the chest X-RAY to ensure everything was okay base on age and history of high blood pressure. Her medical history did not have any pertinent medical issues except HTN. I was still standing in the ER saying bye to my colleague when the radiologist called. XR shows the widening of mediastinum which is an indication of aortic dissection. The patient was brought inside the ED right away. The thoracic surgeon came. The patient was saved before it dissected fully. Later, she was discharged home. I did not treat the patient but ordered the X-ray only. God's desire had wanted this woman to live longer. So, Do I listened to my gut feeling or done by mistake? It is none of anybody's business. I even didn't see the patient. God desired to keep the woman alive. so, it just happened because the woman has to live many years more to see her great children.
A middle-aged male patient presented to the ED in the middle of the night complaining increased swelling in both legs. My first day at my job so I did not know how to properly use the old century McKesson software for EMR. I have always used EPIC or Cerner. This was the first time I heard the name of this software. The patient did have a history of congested heart failure. In addition to cardiac workup, I also wanted to rule out any blood clots. Both legs have 4 plus edema so it was hard to assess the dorsal and pedal pulses. Pt did have a significant history of liver cirrhosis and diabetes. I did click on the arterial Instead of clicking on the venous Doppler. The first day at work overwhelmed due to new things, and busy ED, I am not sure who I should blame. The test was done. The next thing was the US department tech with the cardiologist on the other line was waiting for me. The report was: right leg 80% popliteal and tibial artery blockage and left leg arterial blocked. The vascular surgeon came on time who retrieve the clots and pt still has both legs.
An elderly female came to the ED, stating," honey nothing wrong with me. I just have one vomiting. My husband has made me come over here. I don't even see a doctor almost since the past 20 years". The old sweet lady had denied any other symptom at all. She said again," I don't know why I am even here. Treat him not me". My brain clicked suddenly," not seen a doctor". I was still in the patient's room. The nurse was there too. I told her to do the EKG. I kindly asked the patient," just let us do the basic work up for the peace of mind". She nodded to give us a green signal. As I saw the EKG, I advised the nurse to call the cath lab. The patient was in a full balloon of myocardial infarction. Elderly or DM or the female patients could have different symptoms than having typical chest pain, arm pain, shortness of breath, jaw pain but vomiting with the first one I had seen in my medical life. Pt was taken to the cath lab immediately but she was coded during CABG at the cath lab. Everyone asked me why I had done the EKG? I said, "my guts told me something is wrong".
My other patient was a 52 years old male patient presented complains left side of chest pain radiates to the left side of the abdomen. Pt had rated his pain minimal, pressure type, and intermittent. Denies any other symptoms. No other symptoms. His initial cardiac work up came normal. I thought discharging the patient and follow up with the primary doctor so the rest of the test could be done in the outpatient setting. The patient did not a primary care doctor and did not have insurance either so I admitted him. One week later, my boss visited me and said, hey I am presenting a unique case in a grand round, and that is your patient" I asked my boss that what happened. Next day the cardiologist saw the patient and he ordered the Echo. The technician saw something wrong while performing the Echo. So she called cardiologist who had taken the patient to surgery. As they open the chest, his aorta burst. Pt had an aortic dissection while was in the OR. Pt was saved and was send home walking. My boss asked," anybody could discharge the patient home including myself. What has made you admit". I told him, "my guts told me". Boss is a boss, so he said," Are you up to your gut listening story again". I said, "no, God was making his round in our ED so he ordered me to admit the patient. Had you not seen him".
Everyone started to laugh. All those patients came from different symptoms. The patients with Aortic dissection never reach the emergency room. They die in the field or sometimes in the parking lot of the emergency room.
My other case was an 80 years old male patient who was brought to the ED by his neighbor. according to the neighbor, we never have seen him in this miserable condition. Pt did have a chronic back problem. The pain was present to both sides of the lumbar region. After giving him pain medication, he felt comfortable. I ordered the CT abdomen and Pelvic. My nurse had made a question mark why I had not ordered a CT spine than the CT abdomen and Pelvic. I told her the same thing, "Oh my gut telling me something else". Within 20 minutes, the Radiologist had called that pt had an 11 mm stone stuck in his urethra, and stone appears infected. Pt was taken directly to OR, and of course, the patient went smiling home after 2 days. he did not forget to send me a box of donuts.
How seriously we treat the migraine headache. Every other female patient comes to the ED with the same problem but we give them a cocktail of Toradol, Benadryl, and Reglan, then they are out of the ED within 1 hrs. But this case was unusual. I went to see this young lady who was in the early '40s. My first look at the patient made my guts to take the patient to CT scan directly. the husband was yelling and screaming at me and another staff why we don't make her wife comfortable. However, I got some coffee for him and myself. I started to ask her husband if his wife fell or had any chronic issues. He was upset at me because of why I did not give his wife our cocktail. I reassured that she will get what is the appropriate treatment for her. My guts were right. The woman had large intracranial bleeding. While the surgeon was on his way, I did start the patient on mannitol and some BP medication. My guts had made a right decision. Toradol could make her bleeding worse. Opium were my second choice but it could mask her declining neurological symptoms. Kudos to our neurosurgeon who saved patient's life.
Those were my surprisingly and mistakenly but gut listening cases which ends up saving live